Our Approach to Growth-Focused Content Marketing
We approach content marketing a bit differently than most agencies.
First, we're a content marketing agency—not a content creation agency. This means that our focus isn't churning out a bunch of content and hoping things work. While other agencies follow a "blog and pray" strategy (if you can really call publishing articles and hoping for the best a "strategy"), we know this doesn't work for most companies.
Startups, specifically, need a proven strategy for driving predictable, sustainable growth.
Strategy First.
Content Next.
We begin every engagement by first understanding your business and your industry to determine how we can best help you achieve results. Strategy should be carefully prescribed—not dictated.
Our approach is to assess the unique needs of your organization, determine the right strategic mix of content assets, execute the strategy, measure results, learn, and adjust. Although the tools may be similar in most cases, smart strategy is not universal.
Kick-ass content comes from a well-defined strategy.
Content is Not a Commodity
We're drowning in cheap content.
Everywhere you look, there are content mills and AI tools churning out words and pictures.
But does cheap content drive growth?
Content that generates real business results isn't mass produced for pennies per article. It's carefully planned to align the needs of the buyer with the goals of the business. Then, it's crafted to meet the reader where they are and move them forward in their journey.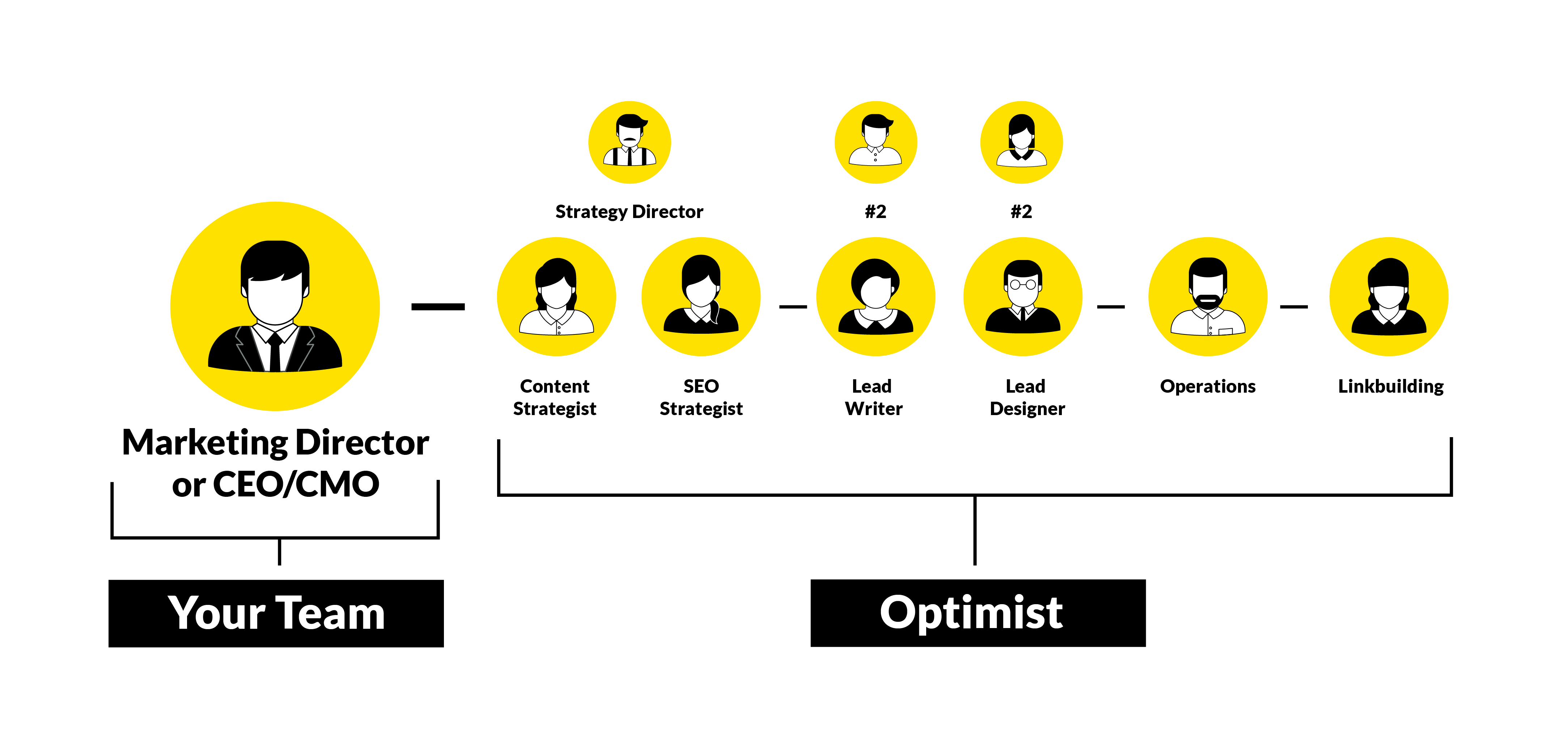 Our team carries each piece from the planning/ideation stage through to creation, and on to outreach, promotion, and distribution. We can also work with your internal team or other partners to do additional distribution or paid promotion.
Everything Serves a Purpose.
Our approach is about maximizing the value of every piece of content that we create. Once we have an understanding of what we need to accomplish, then we develop a plan to create the strategic content assets we need to achieve our goals.
Each piece of content that we create is specifically engineered to work within the strategy and create results.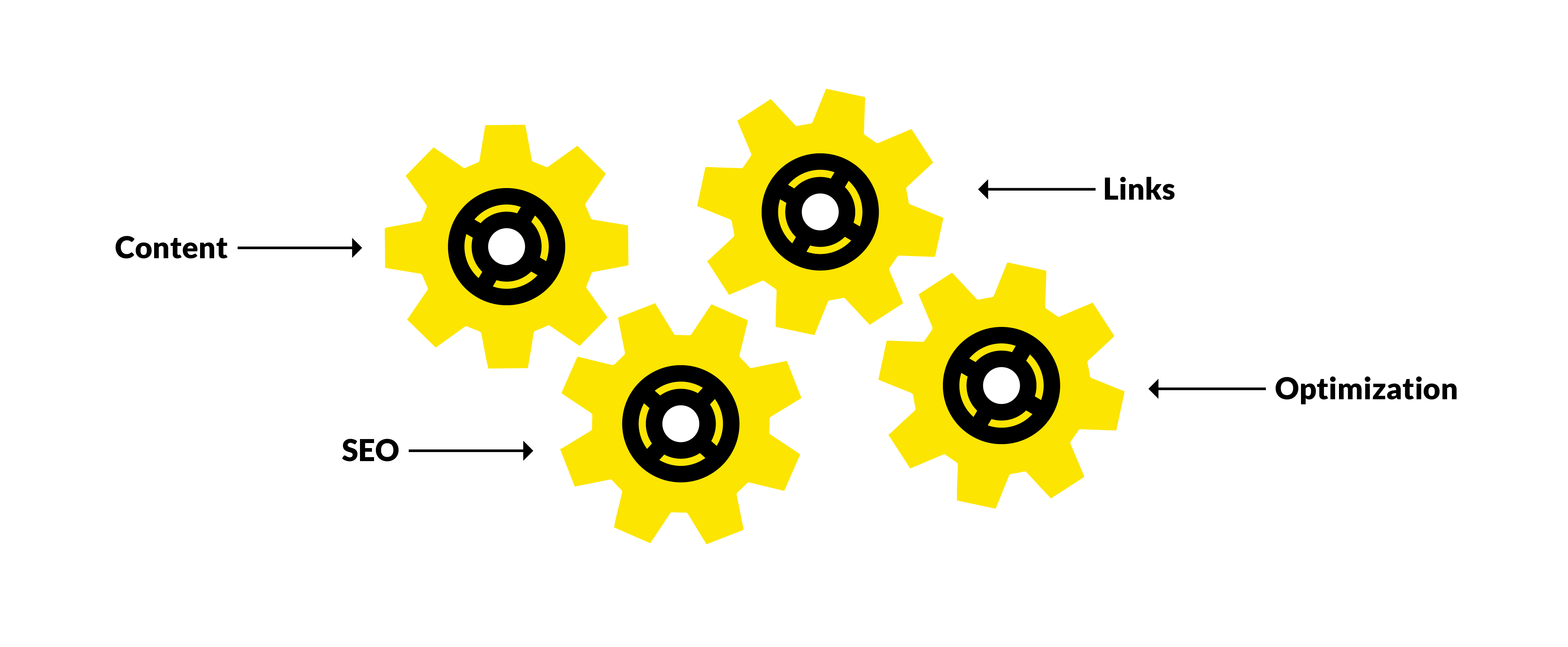 What's it Like to Work with a Dedicated Team of Content & Growth Experts?
Optimist is a full-service content marketing agency. Get a team of 5 to run your entire content marketing program–from strategy to outreach.