The SaaS Content Marketing Agency that Understands Customer Acquisition
Software has eaten the world.
(At least, software created by companies that hire the right SaaS content marketing agency.)
While the world of SaaS has exploded, so has the competition and complexity of the market.
Creating a great product is no longer enough to achieve growth and scale.
You need growth. You need an acquisition strategy.
One of the most essential pillars of SaaS growth marketing is building a sustainable funnel that consistently brings in new leads, sales, and users. The world's largest and fastest-growing SaaS companies use content marketing to fuel growth and scale their business.
Optimist helps SaaS companies build an inbound acquisition strategy with a combination of content marketing and SEO.
Our team has decades of combined experience helping SaaS companies attract targeted prospects, convert traffic into leads and signups, and scale user acquisition.
Here's how we do it.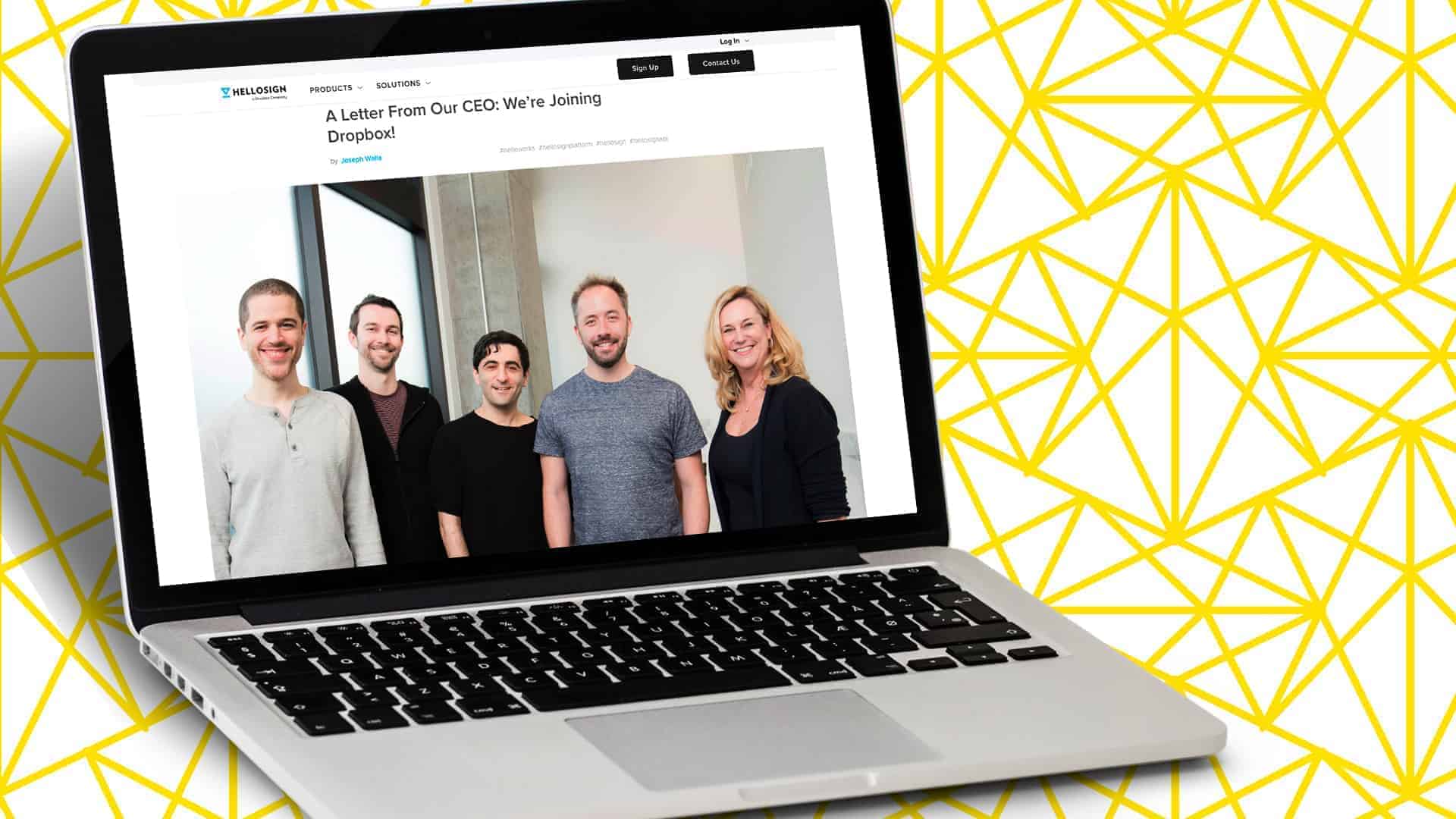 +1,308% Organic Traffic
Proven framework for driving organic growth for B2B SaaS companies.
+571% SaaS Leads
SaaS lead generation strategy for driving rankings and traffic with a focus on conversion rates.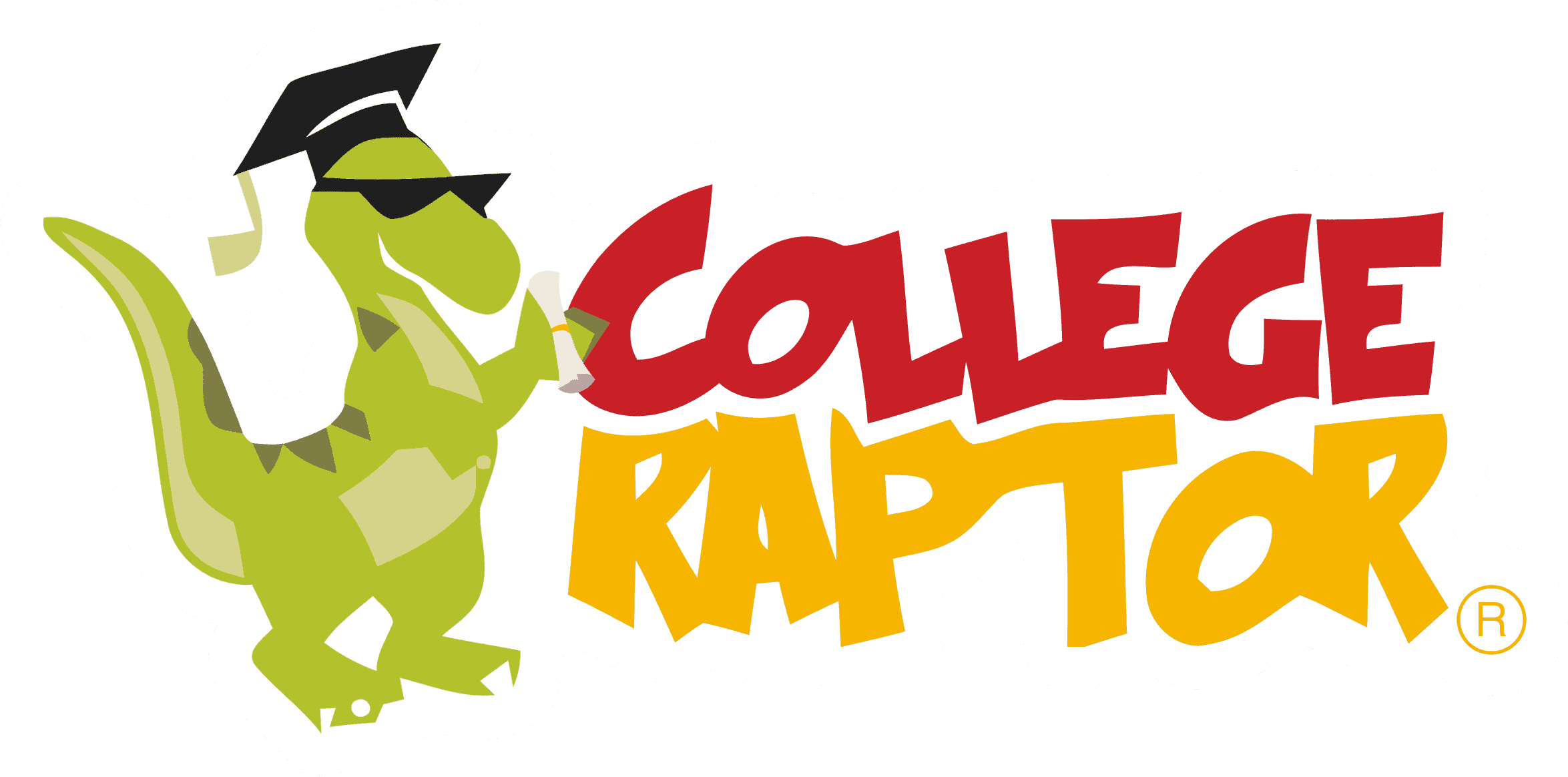 +100k/mo organic traffic
Content marketing for startups to massively scale search engine traffic in 6-12 months.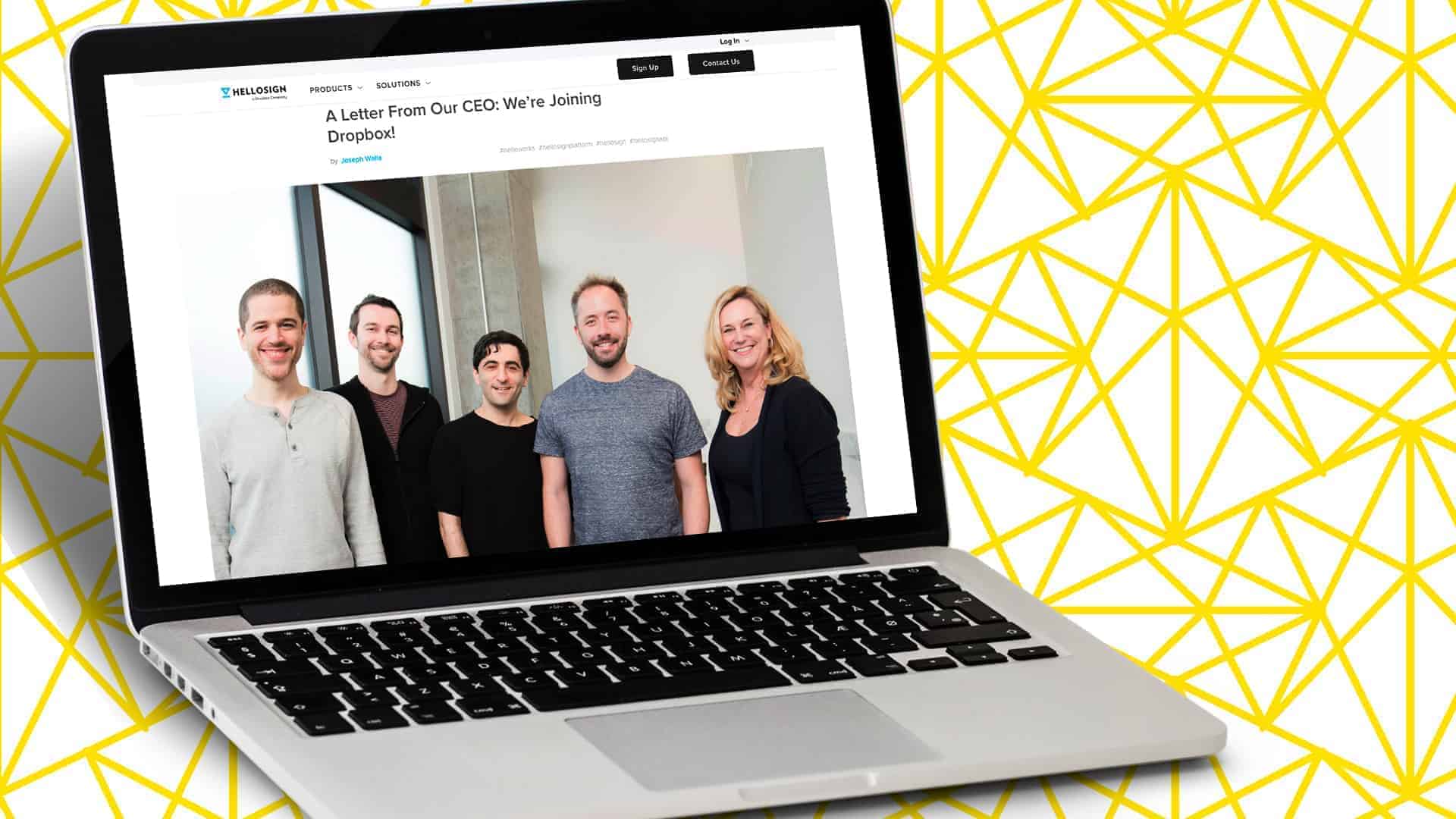 +1,308%
Organic Traffic
Proven framework for driving organic growth for B2B SaaS companies.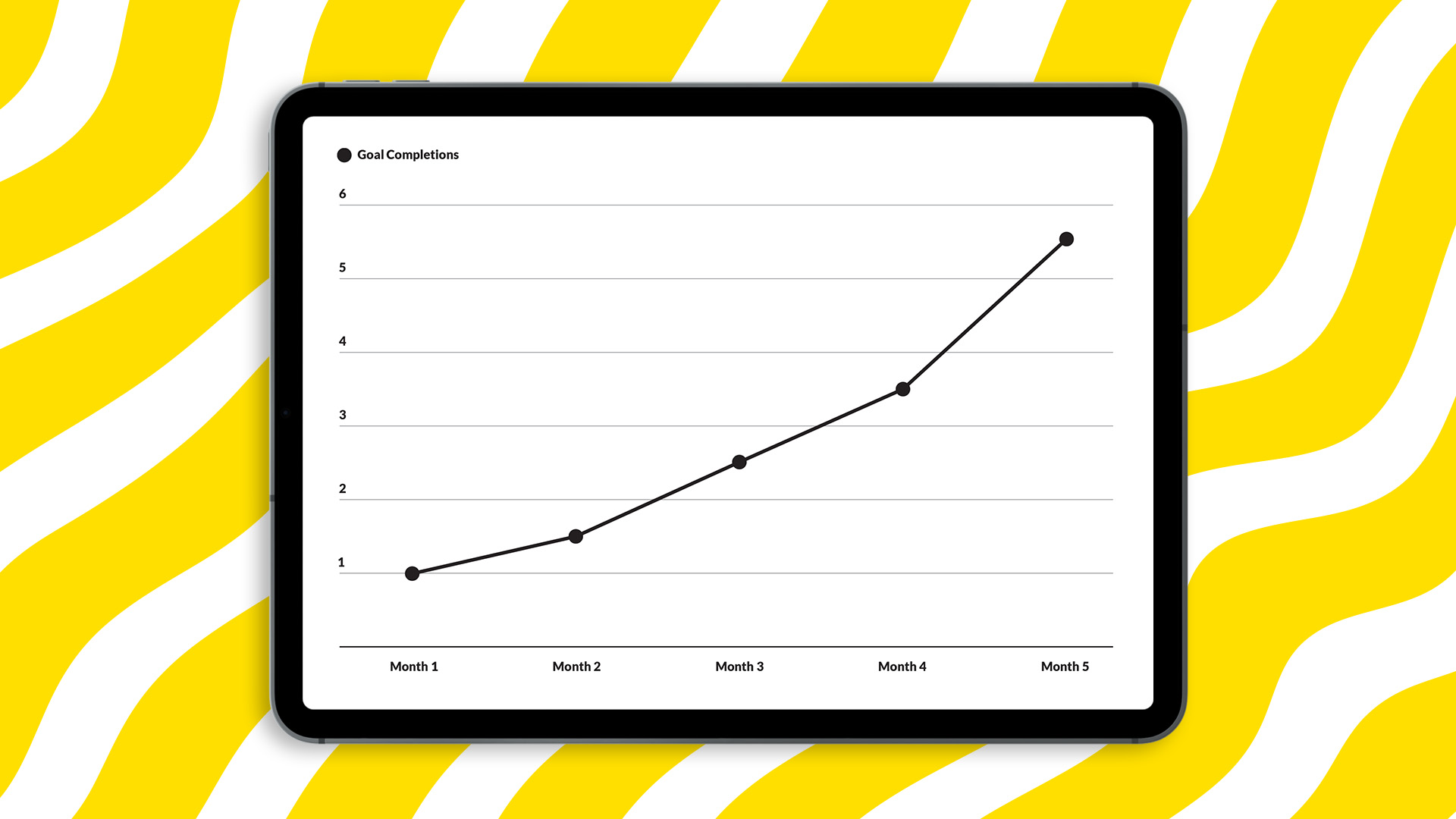 +571% SaaS Leads
SaaS lead generation strategy for driving rankings and traffic with a focus on conversion rates.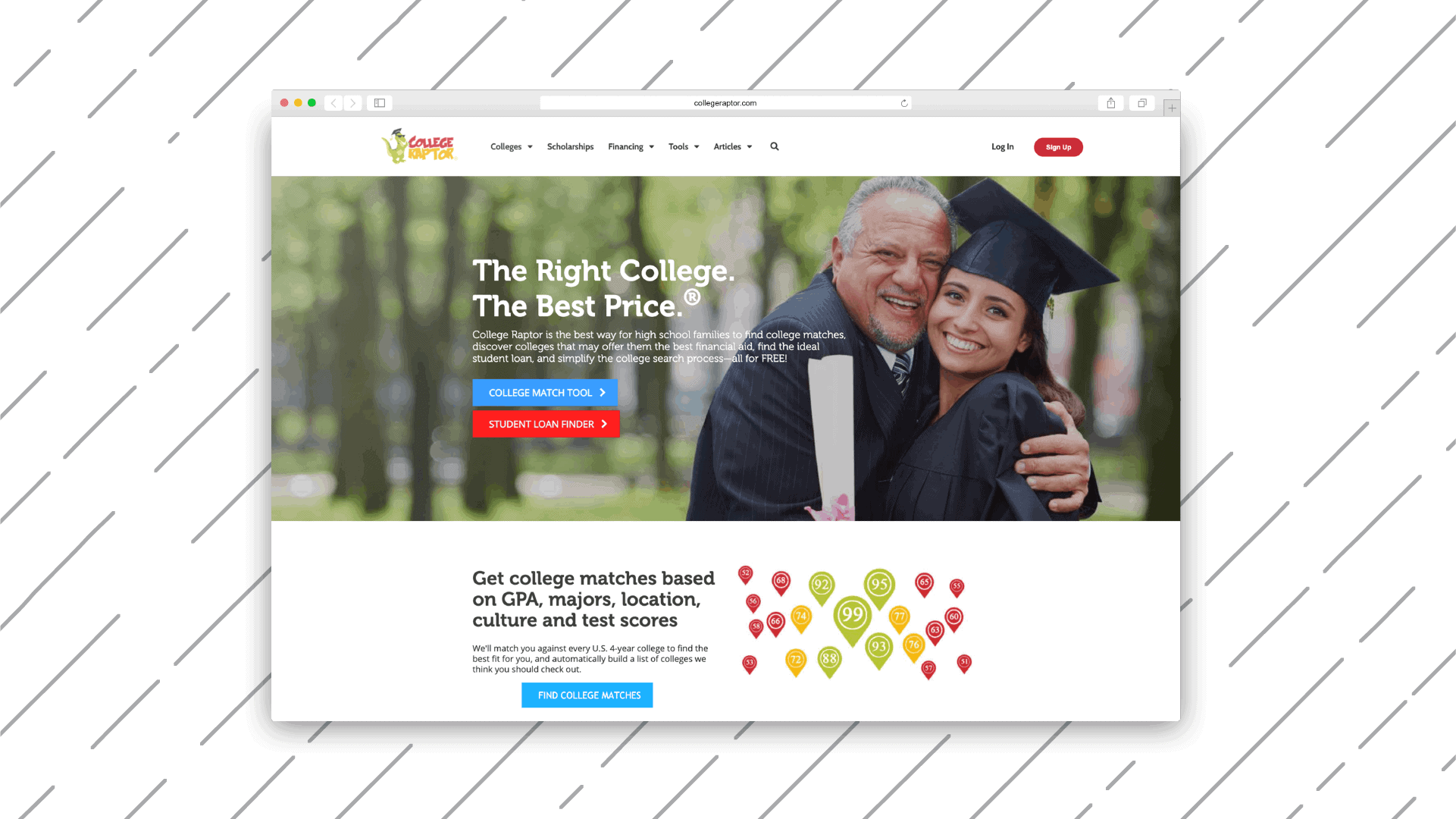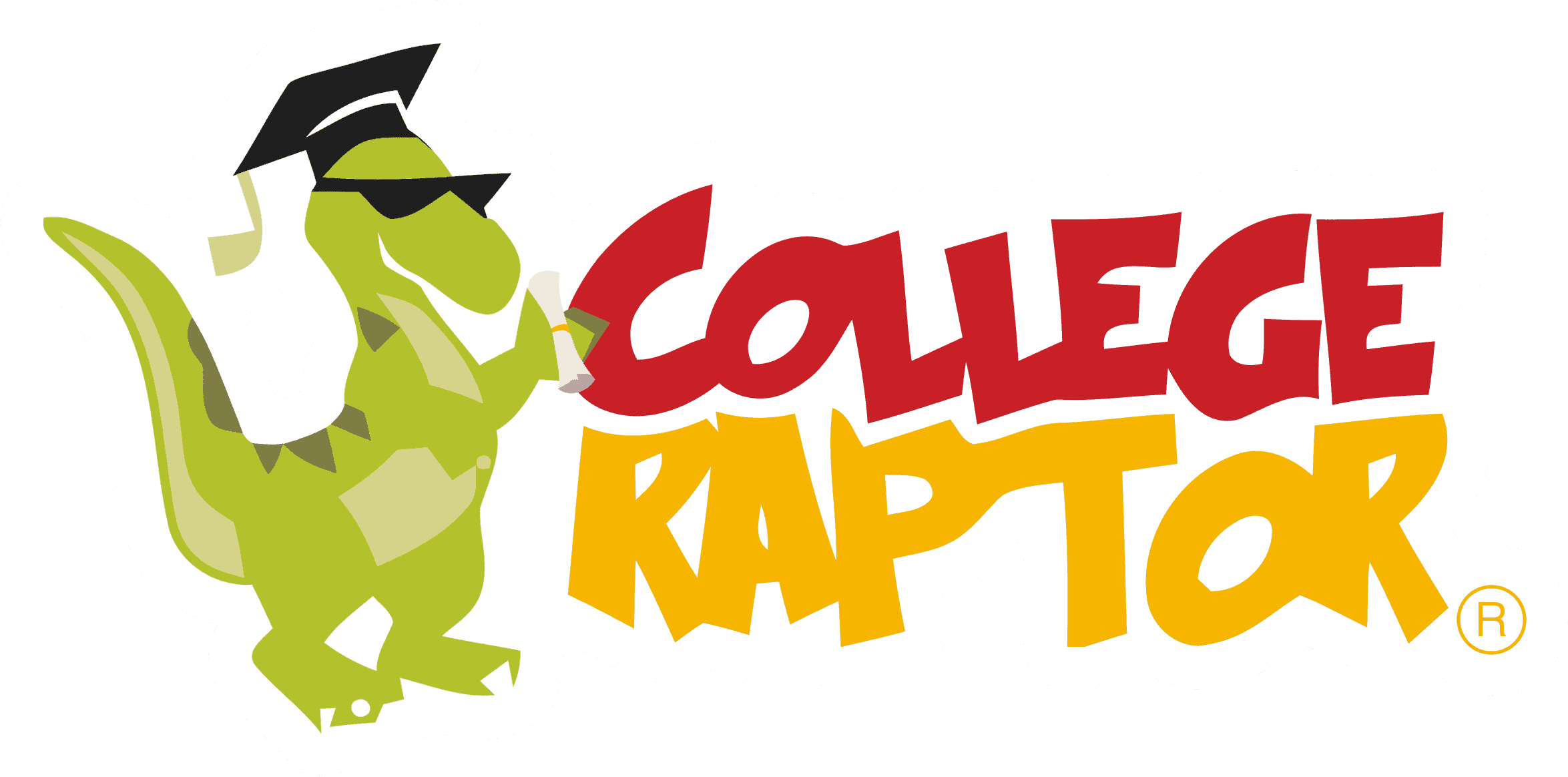 +100k/mo
organic traffic
Content marketing to massively scale search engine traffic in 12 months.
SaaS Content Marketing & SEO
The key strategy that drives most successful SaaS companies is SEO.
It's a scalable strategy that attracts prospective buyers at the most relevant points in their buyer's journey — when they're looking for solutions, seeking answers, or shopping directly for a software that offers the features and functionality that they need.
You want your SaaS company to show up each time someone searches for a product like yours. And, ideally, you don't want to pay every time someone clicks your link (sorry PPC).
But, SEO in the modern, competitive world of SaaS marketing is not as simple as slapping a few keywords on your homepage and hoping for the best. You need to invest in all of the moving parts that make SaaS SEO successful. That's content marketing.
Sustainable SaaS growth is powered by SEO and SaaS SEO is powered by content marketing.
These strategies go hand in hand.
To rank for high-intent, high-conversion keywords, you need content marketing that builds links, authority, and trust. To drive targeted, qualified traffic to your site, you need high-quality content and optimization focused on a clear SEO strategy.
But, there's good news.
Optimist can help. We specialize in building growth-focused content marketing strategies that combine essential SEO best practices with proven inbound marketing frameworks.
We use content marketing and SEO to drive SaaS growth throughout the funnel.
We Help SaaS Brands & Product-Led Businesses Impact the Metrics that Matter
When they know enough about their problem, they'll start looking for a solution and move down to the middle of the funnel.
Once they have checked out all the solutions, they'll be able to look for a product with features that will solve their main pain point.
Attracting SaaS Prospects at the Top of the Funnel
People don't buy SaaS products because they're really itching to add another subscription to their credit card bill. They buy because they have a pain point that they need solved. They have a "job" that they need the software to do for them.
Our process begins by defining your buyers and their unique Jobs to Be Done (JTBD).
Using the JTBD framework, we can dig into the needs of your target audience, understand the language that they use, the solutions that your software can provide, and how they search for specific functionality or answers to questions.
This powers our top-of-the-funnel content marketing strategy for SaaS companies.
We use this content to capture and qualify relevant buyers as they are beginning their purchase journey and enter the sales cycle.
Hyper-focused content creation connects the prospect's JTBD and your solution, features, or functionality. We reach buyers at the beginning of the buying process — when they first begin to search and evaluate their needs – to build brand awareness, generate demand, and drive conversions.
Demand Generation & Capture at the Middle of the Funnel
As the buyer progresses through the funnel, they begin to look for specific types of products, features, and integrations that match their needs.
Your company needs pages and content that speak to these buyers, too.
Here, we create content and landing pages specifically designed to rank for terms that signal the buyer is actively looking for specific types of solutions.
This includes breaking down all of the features and use cases of the product, conducting user and keyword research, and building relevant, optimized pages to reach inbound buyers when they are evaluating specific products based on their specific needs.
Acquiring SaaS Users at the Bottom of the Funnel
For the final stage of the funnel, we create content that positions your SaaS product against competitors or alternative solutions.
We want to address buyers who are closest to the buying decision and trying to decide which specific product is right for them.
This is all about messaging.
It's about knowing your competitors, understanding your potential customers, and helping them.
This is a sophisticated buyer who is likely evaluating a specific set of potential products.
Our goal is to capture these readers at the end of the buying cycle, help them make their final evaluation, and compel them to take action and sign up for the product.
Full-Service Content Marketing for SaaS Companies
Optimist goes beyond what you get with most SEO consultants or content agencies.
We've not here to compile a bunch of keywords in a spreadsheet and wish you luck. And we don't just churn out fluffy, junk content to hit an arbitrary publishing quota.
We're focused on one thing: Growth.
Our full-service approach to SaaS content marketing includes a team of experts with decades of experience growing SaaS companies. We handle all of the moving parts needed to create content, drive traffic, and build an inbound acquisition funnel.
We're not a general digital marketing agency. There are plenty of things we don't do (because we're not the best at them). Thought leadership, email marketing, conversion rate optimization, infographics, white papers, marketing automation, LinkedIn ads, social media marketing, and many other marketing services are not our expertise.
But we may know someone who can help.
Even if we're not the perfect fit for your needs, feel free to reach out for a no-pressure discussion. We're happy to point you toward a trusted partner.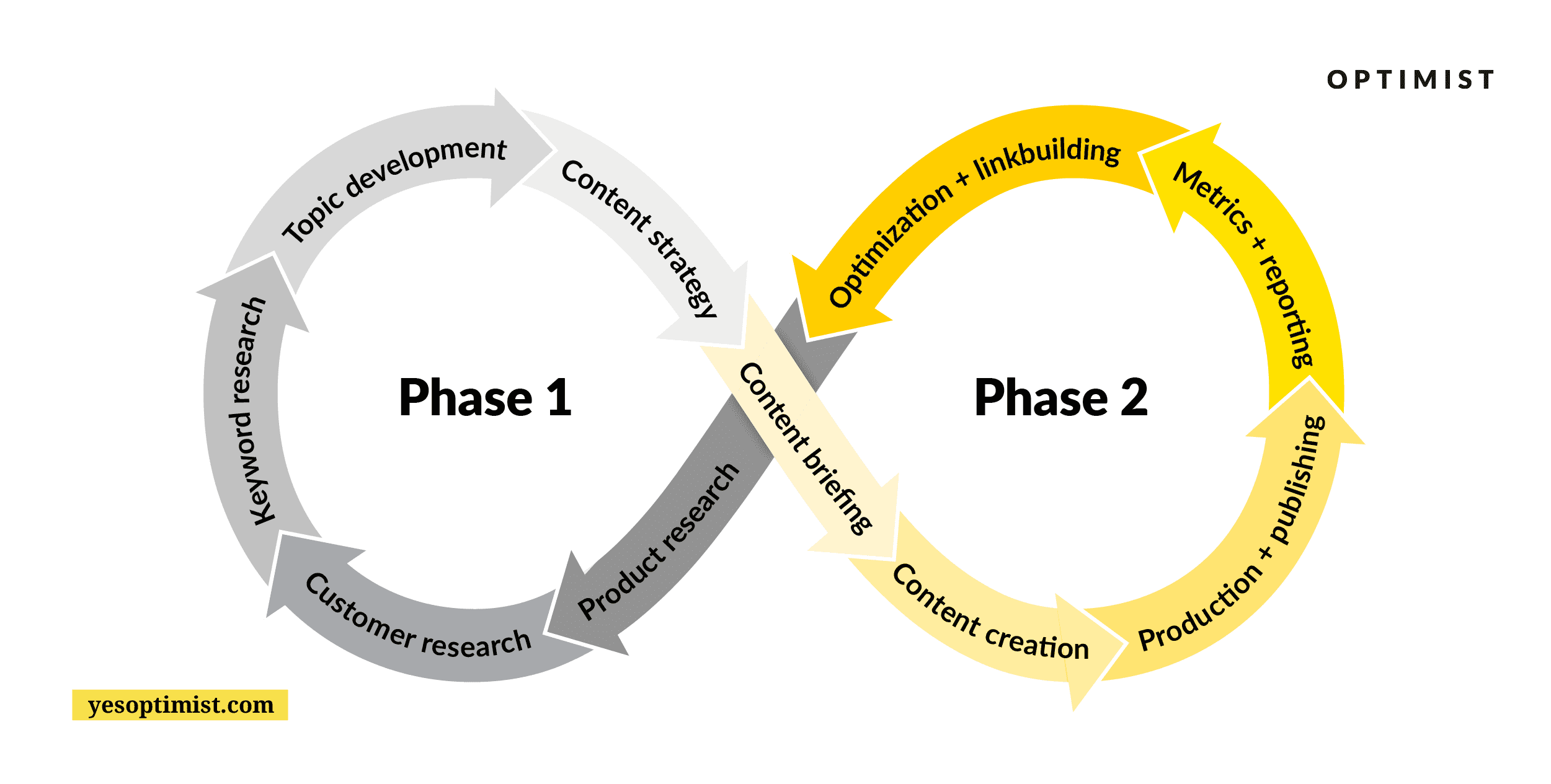 Research, strategy, and competitive analysis
Ongoing content management
Writing and editing
Design, data visualization, sourced photography
Targeted linkbuilding
Content and SEO reporting
Content optimization
Content maintenance
How's This Sound?
We take a comprehensive approach to driving growth and scaling SaaS businesses.
But we're not the right fit for every company.
Here's a quick list of ways to evaluate if Optimist is the right SaaS content marketing team for your needs.
We Could Be a Fit
You're looking for long-term sustainable growth
You're willing to invest in an SEO-focused content marketing strategy for several months or years
You want a partner who will own and drive the entire content marketing strategy
Your primary GTM motion is product-led
You have a goal for using content and SEO to drive business outcomes
Your team can dedicate one or two stakeholders to be our main touchpoint(s)
We're Probably Not a Fit
You want quick, overnight results
You're shopping for low-quality, mass-produced, cheap content
You're primarily looking for a link-building engagement
You're looking for a one-off project or marketing campaign
Your primary GTM motion is sales-led
Publishing content requires review and approval from many stakeholders
If this sounds like the kind of help you're looking for, then let's discuss a partnership.
Let's Grow Together
Think we may be the content marketing agency you're looking for?
Full-service engagements start at $10,000/mo.